Three Fixtures I'm Dying to Use In 2016
By Justin Lang on Feb 5, 2016

Today we are joined in the Lounge by Lighting Designer and Programmer Justin Lang! It can be difficult to sort through all the new lighting technologies and products coming out all the time. We've asked Justin to choose three new lighting products that he can't wait to use in 2016.
As we close the books on 2015 and the amazing year that it was, it is time to start looking forward to 2016. The path ahead is paved with new products and technologies poised to help redefine our industry. Looking back at just the last half of 2015 and the first month of 2016, new products brought to market give us a glimpse of what's in store for us.
I'm asked on a regular bases, "what's new and exciting out there, what haven't I seen that I should see?" For me, it is game changing lighting fixtures and technologies. I've compiled a short list of three things that were introduced in the later months of 2015 that had me thinking about the possibilities.
I didn't choose these devices to compare them against each other. Each one has it's own unique qualities and features that will be sure to excite and ignite any lighting professional's creative juices.
---
Ayrton Lighting has made a huge impact in the entertainment lighting industry. The company has been around for years. It was just four short years ago that Ayrton made a re-insurgence into the industry with the introduction of the MagicPanel 602, a moving head fixture with 36 individually controllable 15 watt RGBW LED array. The 6 x 6 LED may be impressive, but the continuous and unlimited pan and tilt of the fixture is what made the industry take note.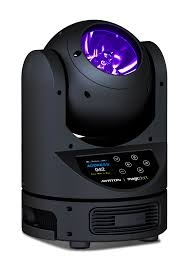 Fast forwarding to mid 2015, Aryton has since launched a number of moving head products with various LED arrays, sizes and more importantly, the continuous pan and tilt. The MagicDot-R, which is part of the Radical product line, continues with the pan and tilt feature that Aryton has become known for.
At first glance, the MagicDot-R may seem like a one-trick-pony. Don't let the limited feature set throw you. It may not have zoom or focus control, but its other attributes make up for that. The MagicDot-R uses a single 60 watt RGBW multi-chip for its source. Combining the optical lens, the fixture puts out a very tight beam of light, which is under 5 degrees.
The MagicDot-R is compact, lightweight, LED and FAST. The pan and tilt speed of the fixture is mesmerizing. When you start incorporating the unlimited pan and/or tilt, the effect is stunning. A handful of MagicDot-R fixtures creates a nice effect and intense looks. It's no wonder when Dave Grohl from the Foo Fighters broke his leg and was confined to a motorized throne for the remainder of the Sonic Highways tour, LD Dan Hadley placed 12 of the MagicDot-R on top of the Iron Throne. When you start adding more, look out, the possibilities are seemingly unlimited. With a low price point, you'll want to add as many as you can.
AYRTON - MagicDot-R - Hundred and Forty-four Unit Demo from Ayrton on Vimeo.
---
In the past couple of years Robe Lighting has stepped up their R&D in LEDs and has released some fairly impressive LED based moving heads. The latest LED based moving head from the Czech company is the VIVA. It's a lightweight moving head that uses a 270W white light LED engine.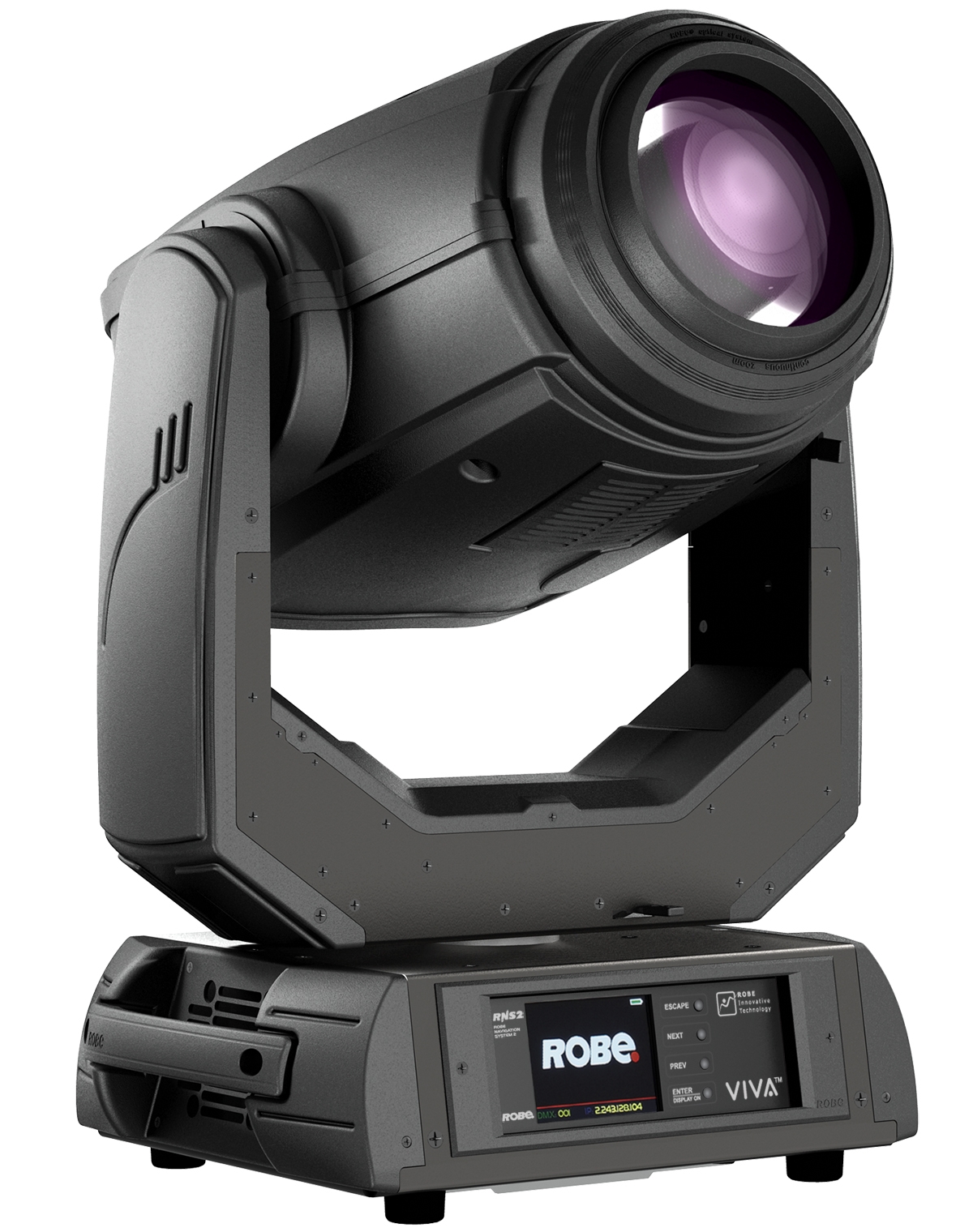 The reason that the Robe VIVA stands out is that fact that rental houses and productions companies have been looking for an LED moving head that would replace aging 250W MSR heads. Some consider the 250W range of moving heads to be a staple in the regional rental market as it is perfect for mid range venues, affordable and offers a wide range of features.
The Robe VIVA meets those requirements and more with the LED engine. Some of the added benefits are features that are found in almost all of Robe's products line. The Slot & Lock glass gobo wheel and the same Slot & Lock feature on the 2nd color wheel makes changing custom gobos or dichroic colors simple and quick. The fixture has the ability to be controlled by a number of protocols such as DMS, Art-Net, sACN, MA-Net2 or by the wireless option from Lumen Radio. One standout feature that is shared amongst the Robe line is the QVGA touch screen with a battery backup for easy configuration.
The VIVA is feature rich on its own with a 7 slot plus open rotating gobo wheel, a 9 slot static gobo wheel, 3-facet prism, 2 independent color wheels, iris, zoom and a variable frost filter. All of these features combined equals a fairly remarkable fixture that can offer a long life either in rental inventory, on tour or in a venues arsenal of equipment.
You can purchase the Viva here.
---
In mid-January, ETC released yet another bombshell on the industry with the introduction of their latest LED product, the Source 4WRD. Professionals at every level of the business took notice of ETC's latest offering as it has a large impact on a segment of the market that wants LEDs but maybe cannot afford new technologies.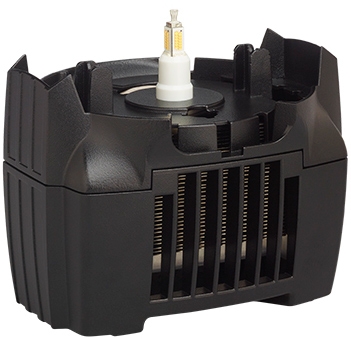 The Source 4WRD is a replacement burner assembly for the original Source Four HPL that retrofits an LED source. The new source is not only AC line dimmable, but also controllable via DMX over an RJ45 connection with a constant power source.
This is HUGE. There are over 1.75 million Source Four units around the world. Now any venue that has the old reliable HPL Source Four can upgrade their inventory to LED at a fraction of the cost of buying new while still using their existing fixture inventory and dimming system.
While the Source 4WRD doesn't offer some of the more advanced features found in their Source Four LED range, such as color mixing, the Source 4WRD does offer similar traits such as energy savings, reduced HVAC cost, lamp replacement savings and possibly cutting crew time. The Source 4WRD uses 73% less power compared to an HPL 575 at just 155 watts and features a 80 CRI rating with another variant available soon with a rating of 90 CRI.
The first question on anyone's mind when LED replacements are mentioned is comparable output. ETC compared the Source 4WRD to a Source Four with an HPL 575W long-life lamp and a 26 degree lens tube, and they are almost identical at 7,600 lumens and a color temperature of 3,000k. Replace the 26 degree lens tube with ETC's Enhanced Definition Lens Tube, (EDLT) and you get 9,000 lumens of output.
You can purchase the Source 4WRD here.
---
Wrap Up
Three very different fixtures have been mentioned here. Each one has a unique quality that makes it a stand out instrument in fixture and technology development with the one constant between them being LED sources. LEDs are quickly taking over the industry. In the not so distant past, they were considered novelties with very limited uses due to lack of output and availability in fixtures. As time went on, LEDs have made major advances and manufactures have embraced them and developed them into products that are slowly taking over the industry.
Will we ever see a total replacement across the board with LEDs? It is all based on the user. Some are still hesitant to use LEDs in certain applications while others have fallen in love and use them not only for the cost savings, but for their ability to provide endless color options depending on the type of fixture.
As we move deeper into 2016, it is a guarantee that brighter and more powerful LED products will be developed. It is the nature of the beast. LEDs are here to stay and they will only keep getting better, brighter and more affordable. I'm excited about these three products and countless others that have been introduced and look forward to incorporating them into designs based on their unique features and abilities.
Let us know in the comments below which fixture or fixtures you are most excited for this year!
About The Author
| | | | | |
| --- | --- | --- | --- | --- |
| | | | | Justin Lang is a Lighting Designer and Programmer based in Washington, D.C. He is also the editor of iSquint.net, an industry technology blog that focuses on trends, technologies and products that shape the entertainment lighting industry. |