MA Announces dot2 Console Series
By Wes Bailey on Mar 16, 2015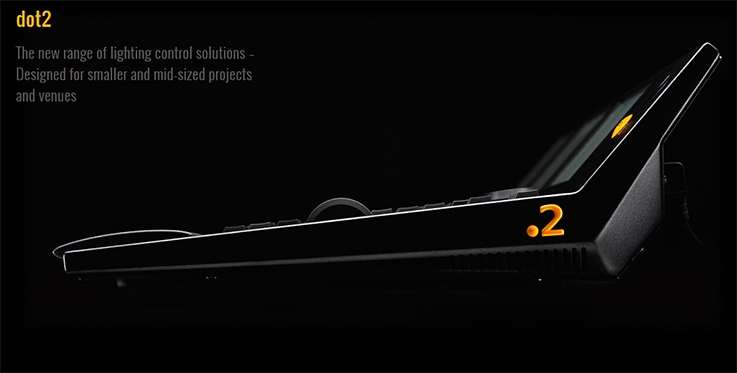 You've probably heard the rumors for some time now, but the announcement is finally here: MA Lighting Consoles are no longer made just for the biggest and most elaborate productions on earth.
The new dot2 series is an entry-level console series from MA, and by entry-level we mean these come at a very affordable price point! The software system is completey new from the ground up, and it's designed specifically for smaller projects and venues.
Some of the software features already announced include: Minimal set-up time by Patch & Go, an intuitive graphical user interface, direct fixture control, stored looks to capture you design, smart dialogue to access generic fixture functions, and automated playback page management.
There are a number of options available within the series, and all are lightweight and compact with no external devices needed. Every board comes with an integrated touchscreen.
Check out the console combinations below:
Below you can watch the trailer video introducing the series, or head to the MA Lighting Youtube Channel to watch discovery and training videos that will fill you in on the new software and its capabilities...it's enough to make you an expert before the consoles even ship!
Let us know in the comments if you're planning on adding a dot2 to your venue!