James Thomas Engineering Joins Tomcat as Part of Milos Group
By Wes Bailey on Oct 7, 2014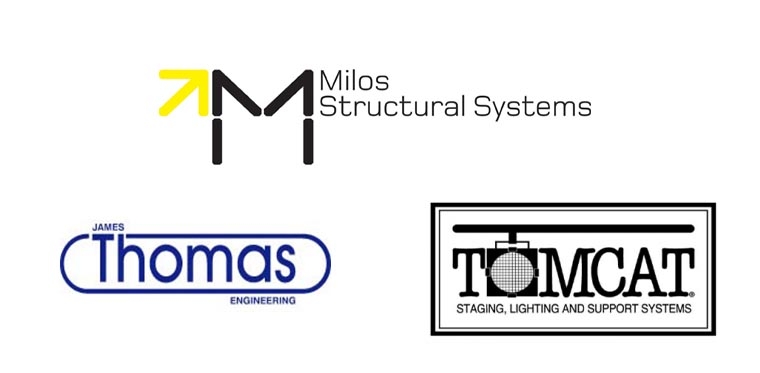 Tomcat Global, an industry powerhouse truss company, joined the Milos Group a few years ago.
Today, Milos announced the addition of another truss company familiar to anyone in the industry: James Thomas Engineering.
It seems JTE will operate under the Tomcat Global banner going forward.
You can read an excerpt of the press release below, or head here for the full version. We can only assume that putting together two of the most well-respected truss brands in the country will be a positive for both companies (as well as the Milos Group itself) going forward.
From the official release:
James Thomas Engineering has been one of the leading manufacturers of aluminum trussing, rigging and ground support to North American and international clients since 1977. Its General Purpose, Supertruss and HD truss systems are known throughout the industry as benchmarks for professional outdoor concert, theatre and corporate venue productions.
As part of the Milos Group, and falling under the TOMCAT banner, JTE will continue to manufacture the same high quality "Made in the USA" products that industry professionals have relied upon for more than 35 years. Innovation will remain its first priority, and its mission statement "Innovation through Design and Engineering Excellence" will continue to be its mantra.
Looking to purchase truss? You can browse our selection of used and new Tomcat Truss as well as our selection of Milos products.