NAB is huge! This years show filled the Las Vegas Convention Center with equipment and technology from the Film, Broadcast, Entertainment and Media industries. As I walked the show floor, it was like looking into a window of the future. From highly advanced drones equipped with 4K ultra HD cameras to demonstrations of "Super Hi-Vision" 8K displays, the latest technology was on full display. As I made my way to the central hall, I finally arrived at a cluster of TV/Film Lighting exhibits surrounded by booths of the aforementioned industries. This is what I had come for.
There were many new and exciting products on display from manufacturers I was familiar with, as well as some I was not. New products with LED technology was a consistent theme I saw from booth to booth. The quality, color temperature and brightness of LEDs continue to improve and amaze. While the cost of LED products continues to be higher than their non-LED counterparts, the gap is not as wide as it used to be, and the long term cost benefits are significant.
One such item was the VisionSmith ReLamp. It's an LED retrofit that converts your old fresnels to an LED source! The light quality is consistent with a tungsten source, a 98 CRI, AC Dimming, Smart Cooling, and it only takes 20 seconds to install! It is a very useful product that could be very beneficial for those looking to take advantage of the cost saving benefits of LEDs.
All in all there has never been as many good options for designers to utilize. Trying to determine the right technology for your application can be overwhelming with how many products are out there, but in my experience too many options is not a bad thing!
Here is a recap of some of the other booths I visited:
Booth C1336
Featured Products: Punch Plus, Jab V2 Variable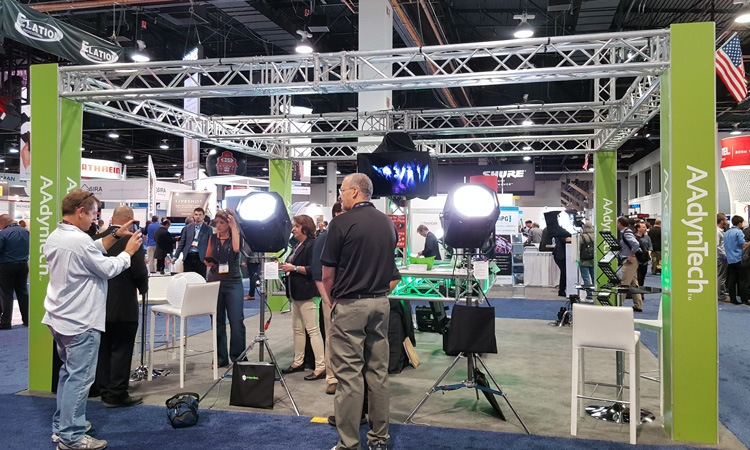 ---
Booth C11319
Featured Product: Chroma-Q Space Force LED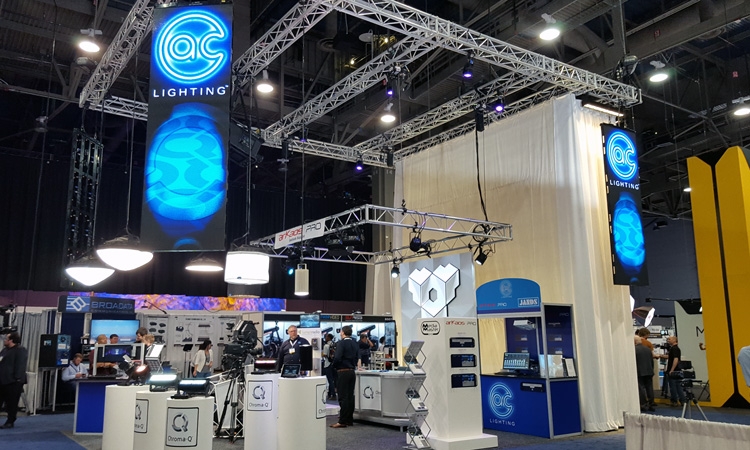 ---
Arri:
Booth C6537
Featured Products: SkyPanel Series with new firmware, ALEXA SXT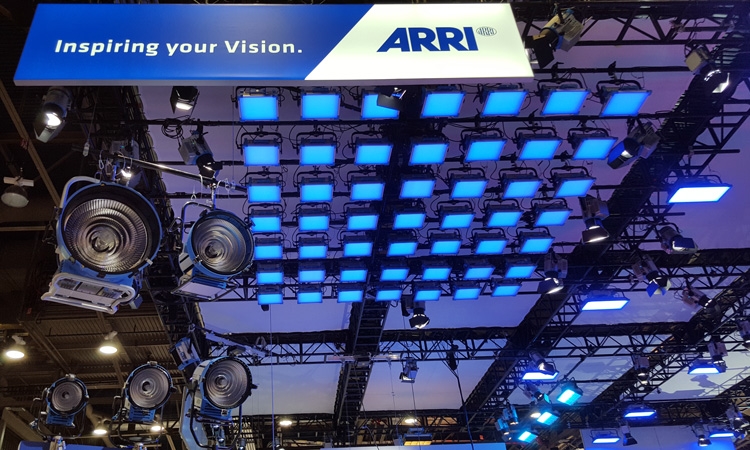 ---
Booth C9147
Featured Products: HS2, Matchstix, Matchbox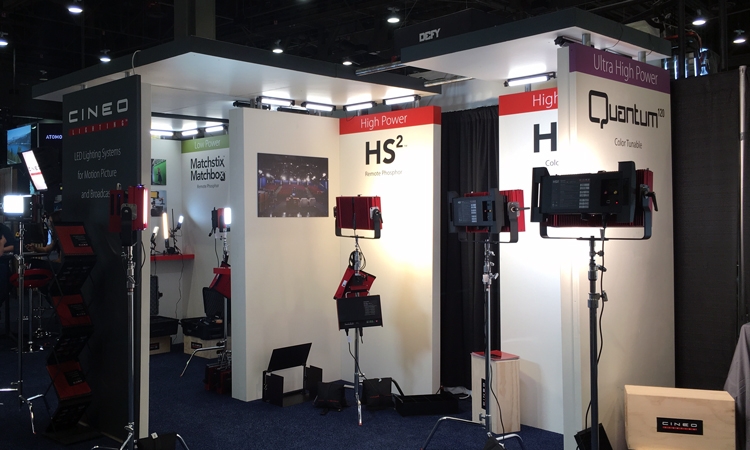 ---
Booth C4346
Featured Products: Reflection LEDko EXT, Reflection LEDko Moving Light Series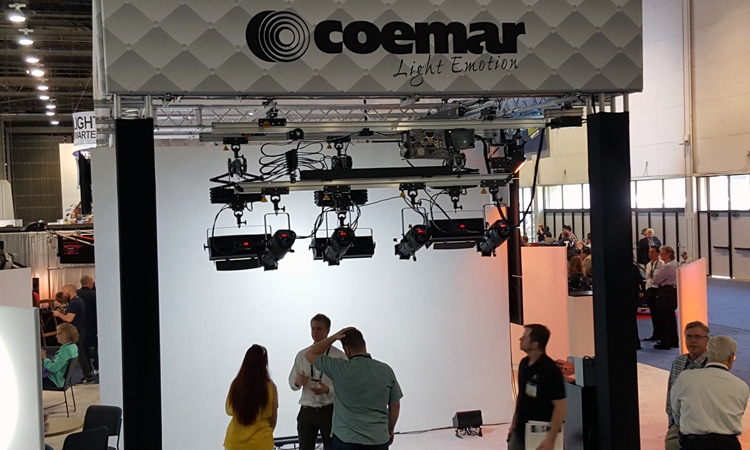 ---
Booth C11435
Featured Product: Turbo Felloni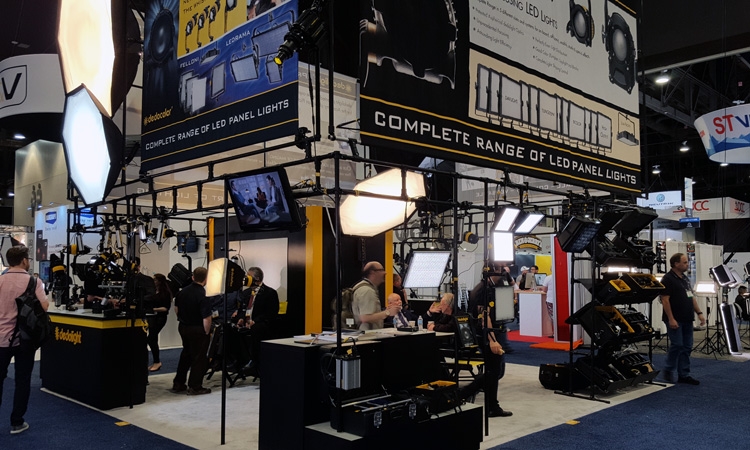 ---
Booth C1333
Featured Product: Fuze Series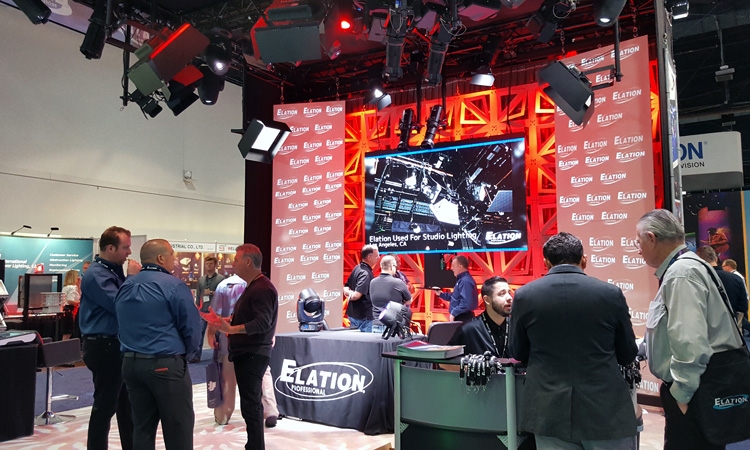 ---
ETC:
Booth C4742
Featured Products: ETC-MP Rolling Rack, Source 4WRD LED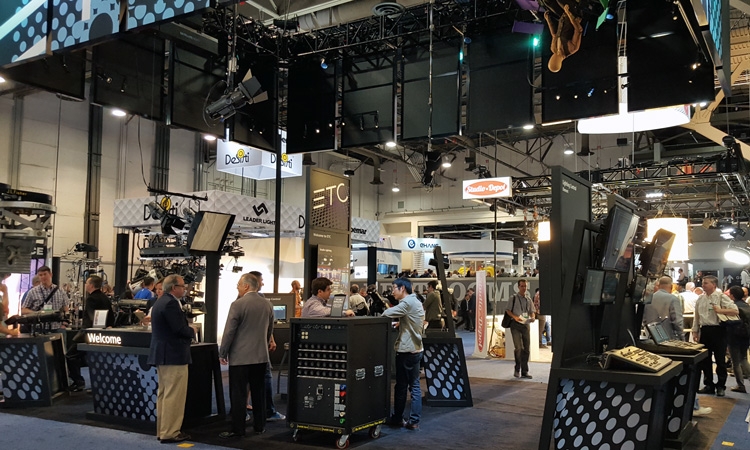 ---
Booth C7839
Featured Products: Joker-Zoom 800, Alpha Series (scroll down)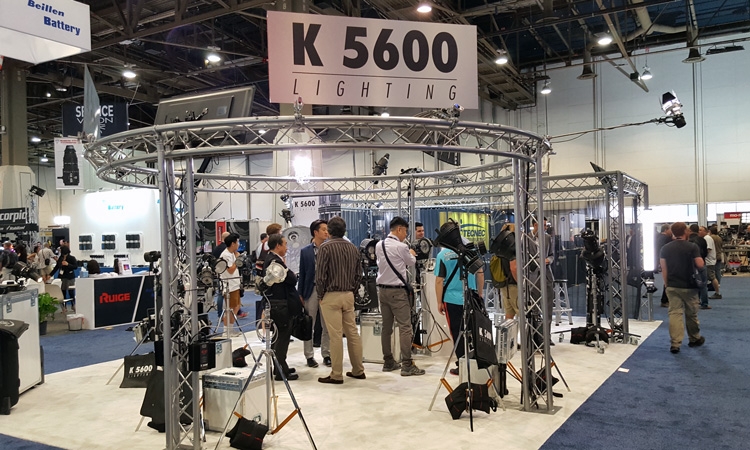 ---
Booth C9549
Featured Product: Lumos Hawk Series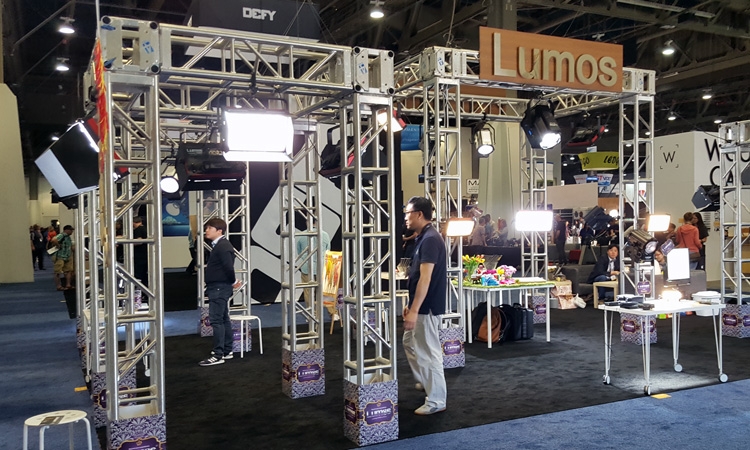 ---
Booth C4342
Featured Product: LED Spacelight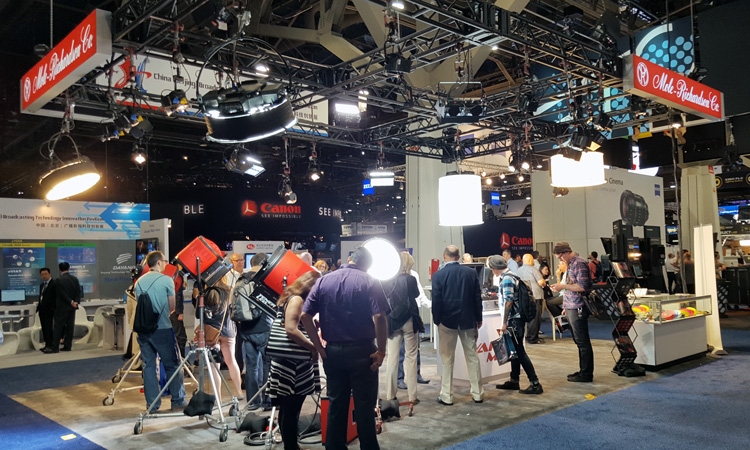 ---
Booth C5643
Featured Product: Silk 210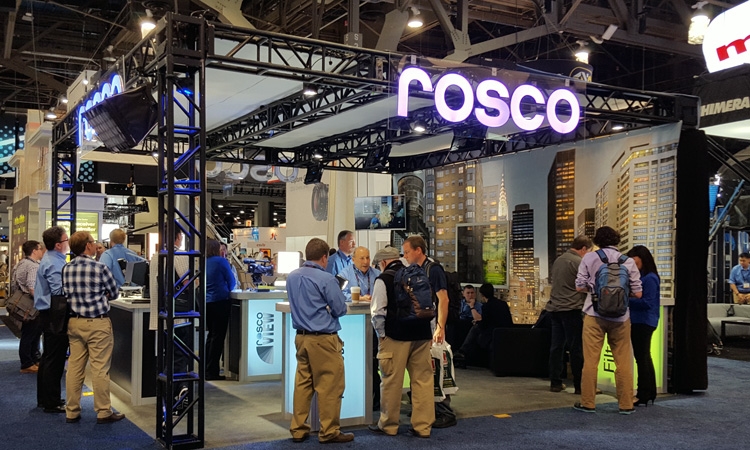 ---
Booth C12035
Featured Product: ReLamp LED