ETC Source 4WRD: An LED Retrofit for the Traditional Source Four
By Luke Lytle on Jan 12, 2016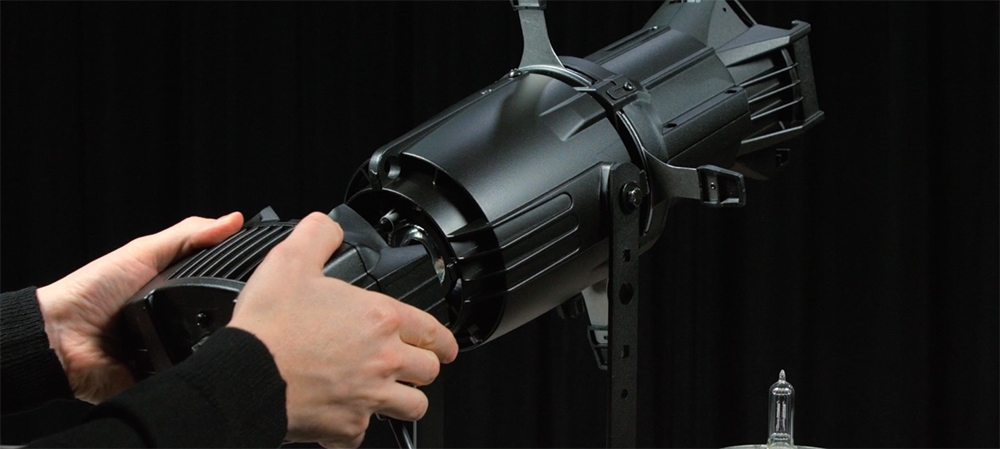 When ETC released the Source Four LED and more recently the ColorSource Spot series of ellipsoidals, many of us got excited thinking about never having to change out a lamp again. How great it would be to not have to precariously climb a ladder (if you're lucky), burn your hands (who wears gloves?) or choke on dust (not always dust) while replacing your HPL lamps! Unfortunately for many people that reality did not come true. Annoying things like bosses, budgets and reality got in the way of upgrading to a lamp-free leko. So what does ETC go and do? They release the Source 4WRD.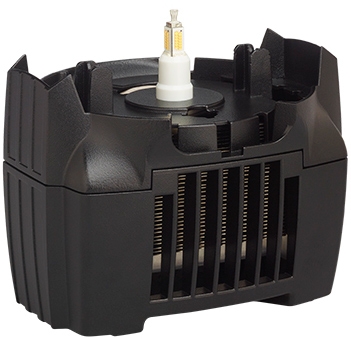 Forged in a top secret facility located somewhere in Middleton, Wisconsin (3031 Pleasant View Rd), the Source 4WRD is an attachment that changes your current tungsten fixtures into white-light LED fixtures! Instead of having to worry about what to do with your current fixtures, the attachment simply replaces the existing HPL burner (cap) with the Source 4WRD attachment. According to ETC your new fixture will use 155 watts, be as bright as a 575W HPL extended-life lamp and would save you 70% in power usage and 73% in heat output. The 4WRD also accepts two types of dimming control, DMX or line-dimming.
Now for the most important part, the numbers. How much is this going to cost me? Currently there is only a 120V version available with a 230V model coming later this year. The Source 4WRD will cost you $599 for the attachment or $899 for a full fixture through June 30th, 2016. After that time the normal price will be $699 and $999. Compared to the ColorSource Spot at $1,495 and the Source Four LED Series 2 leko at $2,395, the 4WRD could be an intriguing option for those not looking for a full color LED leko.
Let us know in the comments below if you would consider upgrading your current Source Fours to the Source 4WRD! They are available for purchase here.