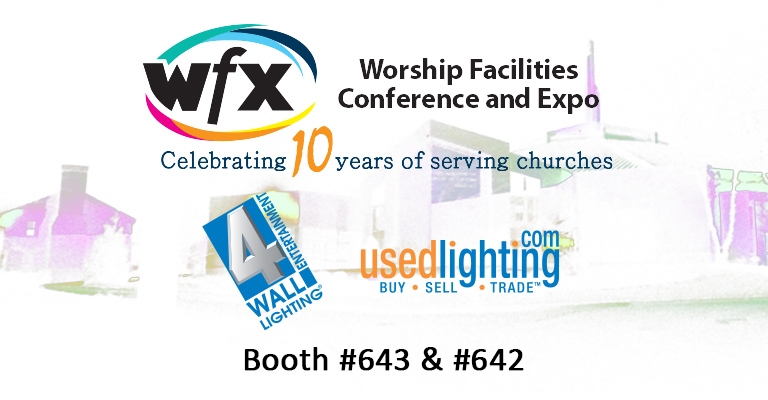 WFX (Worship Facilities Conference and Expo) has been named "Fastest 50 Winners" by Tradeshow Week Magazine for the second consecutive year! How did they win this award? This prestigious honor is awarded yearly to tradeshows that have the largest increase in net square footage and growth over a three-year period.
Worship Facilities Conference and Expo is the leading event for church groups who are able to connect with the latest tools and technology to assist in enhancing a meaningful experience. The forthcoming WFX event will take place November 18, 2015 through November 19, 2015 in Nashville, TN. The event will bring thousands of church and industry leaders together. Alongside will be hundreds of exhibitors from all over the world who will be providing education and training on tools and technologies, meaningful networking, and exposure to innovative ideas for ministry and management.
During this event you don't want to miss out on visiting the 4Wall and UsedLighting booths, #642 and #643 respectively. Stop by to discuss how we can enhance the current lighting systems at your church with the latest technology. Let us know you'll be visitng us at the show by RSVP'ing on our event page!