ETC Adding ColorSource LED Par to Lineup
By Wes Bailey on Oct 21, 2014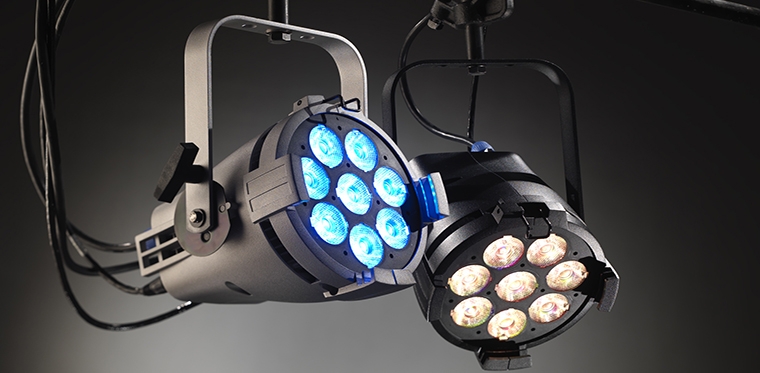 ETC is an industry giant that has brought the lighting world fixtures such as the Source Four Ellipsoidal, Source Four Par and more recently the Source Four LED.
After a long wait, the company is finally adding an LED Par to it's repertoire...the ColorSource PAR!
Not only does the company claim to have produced a fixture that will emit a richer, more natural light output than other LED fixtures, but they did it with an addition you couldn't have guessed (even if we gave you a hundred guesses...which we won't): lime.
Yep, you read that correctly. Lime. While other fixtures add amber or white to their RGB to balance out the color spectrum, the lighting gurus at ETC found that by adding lime they could fill in color gaps neglected by those fixtures. The company promises this leaves the ColorSource PAR with a more vibrant and color-rich palette!
ETC has also promised to keep the fixture budget friendly, with a rumored list price of around $750.
The ColorSource PAR also sounds like it will be easy to use for both lighting veterans and novices alike. Like all of ETC's fixtures, we expect this new LED to be a hit when it begins shipping at the end of the year.
Here's more from the official ETC release:
Since ETC began developing LED luminaires, the company has spent a lot of time experimenting with color, inventing LED products whose color capabilities go well beyond what is available on the market today. ETC has applied this expertise to the ColorSource PAR, which uses a proportionate blend of red, green, blue and lime LED emitters to produce a richer, more natural light output than other budget LED fixtures. "It's so easy to see difference in light quality," says ETC Fixtures Product Manager Jim Uphoff. "The ColorSource PAR is in another league when it comes to color, delivering the most beautiful light that a four-color LED can produce – all without breaking the bank."
ColorSource PAR users can benefit from the color calibration that ETC does on all its LED luminaires. The luminaires are tested for uniformity, so a lighting system with multiple ColorSource PARs will have the same color from fixture to fixture. And they're designed to compensate for the droop that typically plagues LED fixtures, so the ColorSource PAR's output will look the same from the beginning of a show to the end.
Despite its superior color capabilities, the ColorSource PAR doesn't require extensive lighting knowledge to use. "This is a great fixture for students just starting out in lighting or small venues with staff who don't have lighting training," explains Uphoff. "It's easy to set up and works with or without a simple lighting desk. You can just plug it in and get it working in seconds."
These are now available to purchase on NewLighting.com here!