GLP impression X4 Bar - Moving, Pixel-Mapping LED Strip Light
By Luke Lytle on Mar 13, 2015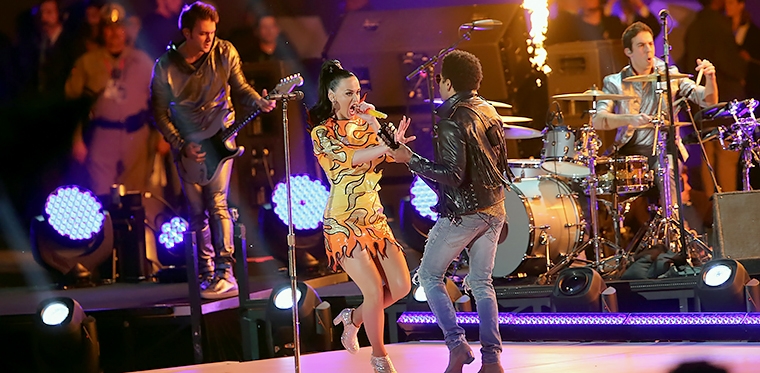 From the manufacturer that brought you the impression X4 series comes a new addition to the family: the impression X4 Bar LED strip. You may be thinking, "Haven't I seen that fixture somewhere recently?" If you were a member of the tiny demographic that watched that small production known as "The Super Bowl", then you got a first glimpse of the impression X4 Bar without even knowing it.
We've all seen LED strips by now. Most manufacturers have one, and they are pretty straight forward. I had similar thoughts when GLP (German Light Products) stopped by to demo their first ever LED strip. Like many of you, I'd briefly seen the X4 Bar at LDI, but hadn't had a chance to really see what makes it different from other battens.

I got my chance to see it up close and personal, grabbed my camera and, well I'll let you see for yourself.
It's a moving, pixel-mapping LED strip light! You have the ability to program 3 layers of effects on each cell giving you unlimited effects and chases. I wish we had been able to get some fog in the room to see how the tilt and chases looked with a good cloud of smoke, but this picture from GLP's website will have to suffice for now.
The X4 Bar comes in two different sizes, 20" and 40", but either size can easily be daisy chained without the need for an external power supply. They are also designed to have consistent pixel spacing when daisy chained together to keep the visual flow between fixtures seemless. You can see full specs and pricing on these fixtures on NewLighting.com here.