Registration Now Open for Touring Career Workshop in Nashville
By Wes Bailey on Oct 20, 2014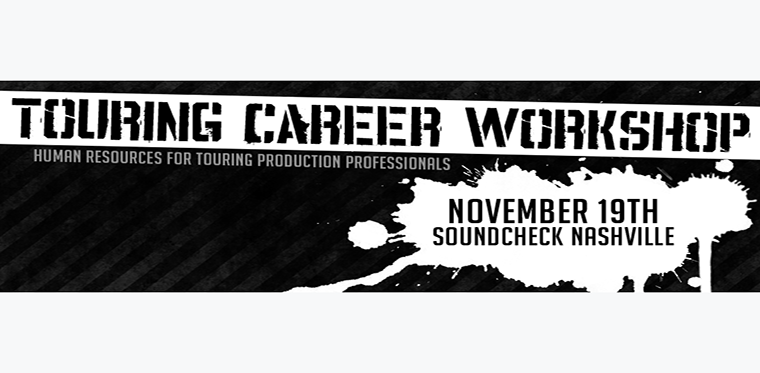 Are you interested in a career in the touring industry? Looking for some great advice?
Look no further than the fourth annual Touring Career Workshop, which is set to be held at SoundCheck Nashville next month. (November 19th, from 5:30 PM to 11 PM to be exact!)
The event is free and is produced by a great group of folks who have successfully navigated the touring world for years, including Erik Parker who recently joined us for a guest post here on the Lounge.
While it is free, space is at a premium so you will want to reserve your spot soon.
Click here to register, and you can also preview a few of the sessions below:
This year's sessions include:
Setting Up and Running a Business
Not just a Man's World
Getting in and Surviving the Business
Navigating Relationships
Conflict resolution/ Stress of the Road
Show & Site Safety
Health and Fitness on the Road