Elation Professinoal Announces Platinum Profile LED
By Wes Bailey on Nov 7, 2014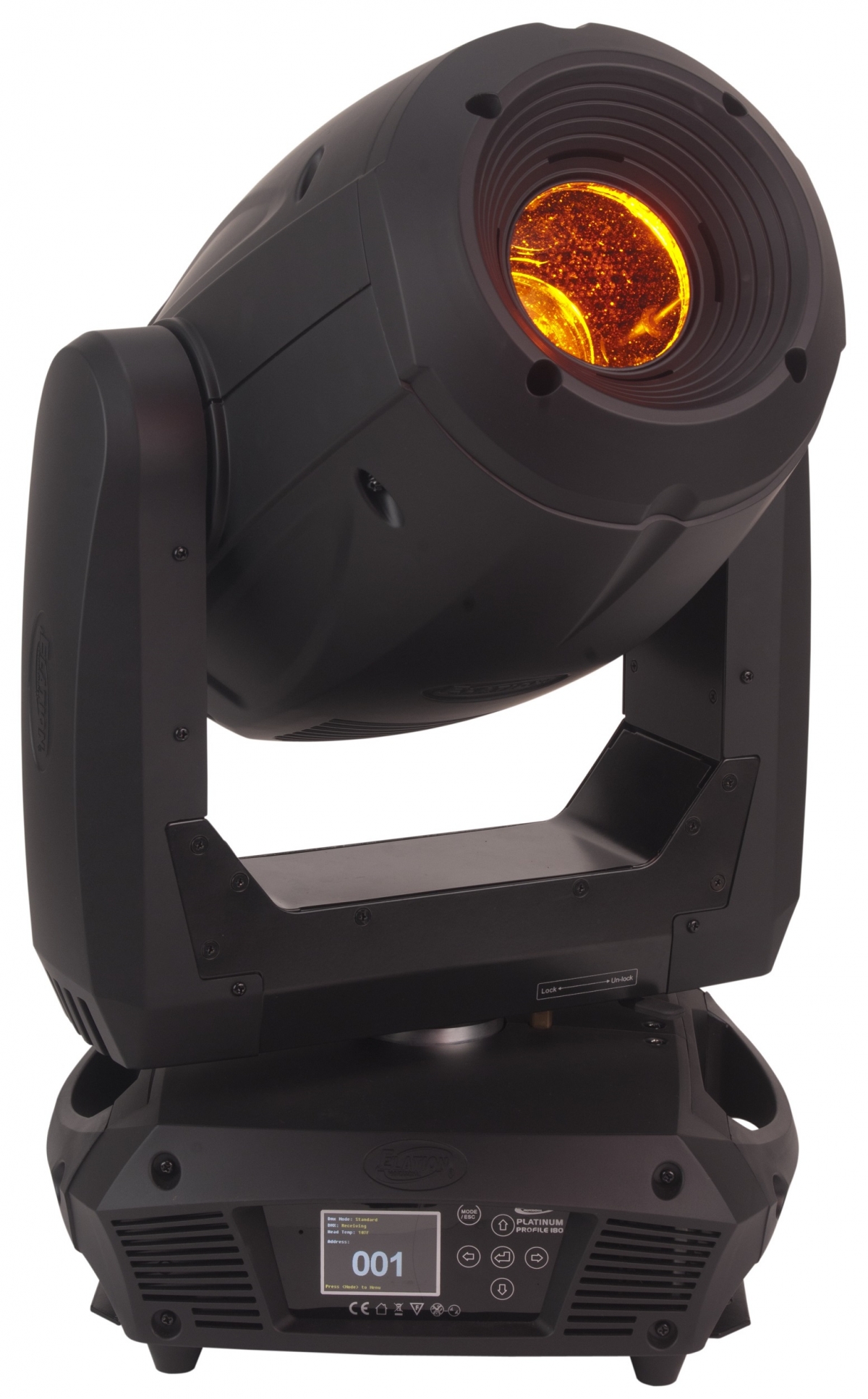 Elation cranks out a number of products each year, catering to different levels of designers and venues. Their latest moving light fixture is one they claim is the market's first entry level LED moving head profile WITH framing shutters, the Platinum Profile LED.
As we all know, adding shutters takes any moving light profile product to the next level. Here's a bit more on the fixture from Elation's official release:
Using a high-performance 180W LED engine that gives a level of power comparable to a 575W discharge lamp, the fixture's flexible 4-blade rotating framing system allows the beam to be shaped and angled as required for precise highlighting of set pieces and performers, or can be used to create outstanding projection or mid-air effects.
Individual control of each blade position and angle allows for a highly controlled field of light with less light spill while rotation of the complete framing module permits projection at any angle. Pre-programmed blade macros are included that offer a series of shape and movement effects
The fixture's economical 180W LED engine (6,500K, >85CRI, 20,000 hours) emits 9,000 total lumens of flicker-free output while the fixture consumes a total of only 250W of max power. Its wide array of uses include special event and AV rental applications, broadcast and television, theatres, houses of worship, or any event or venue that requires an affordable profile luminaire with framing.
The Platinum Profile LED also includes two color wheels that feature 11 total dichroic colors including UV and CTO.
Interested in adding this new fixture to your venue? You can see more features and purchase it from us here.