New Robe Moving Light Debuting in Online Premiere
By Wes Bailey on Aug 19, 2014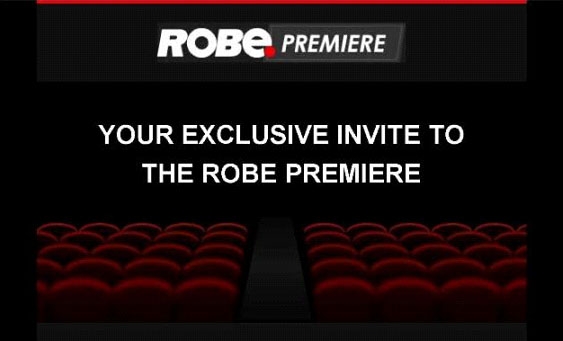 Our friends at Robe have come up with a creative way to introduce the newest member of their moving light family.
The company is hosting an "online premiere event" set to be broadcast live from their production studio on Tuesday, September 2nd. What's on tab for those who tune in? An exclusive look at the newest Robe moving light, which rumor around here has it is a "big" entry into a category of mover Robe hasn't previously entered.
If anything, the event seems like a fun way to see a demo of a new fixture without all the travel and hassle!
You can register to 'attend' the online event here!
Note: While the page does say "Invite Only: Discretion should be used"...they didn't exactly say what the discretion should be used for. We feel proper discretion is sharing this invite ONLY with our closest group of friends who visit UsedLighting.com, Facebook, twitter, and those who have access to the internet in general. The more the merrier!
While you're waiting, don't forget to browse our current stock of used and new Robe products.