Le Maitre Hazemaster
By on Jun 19, 2014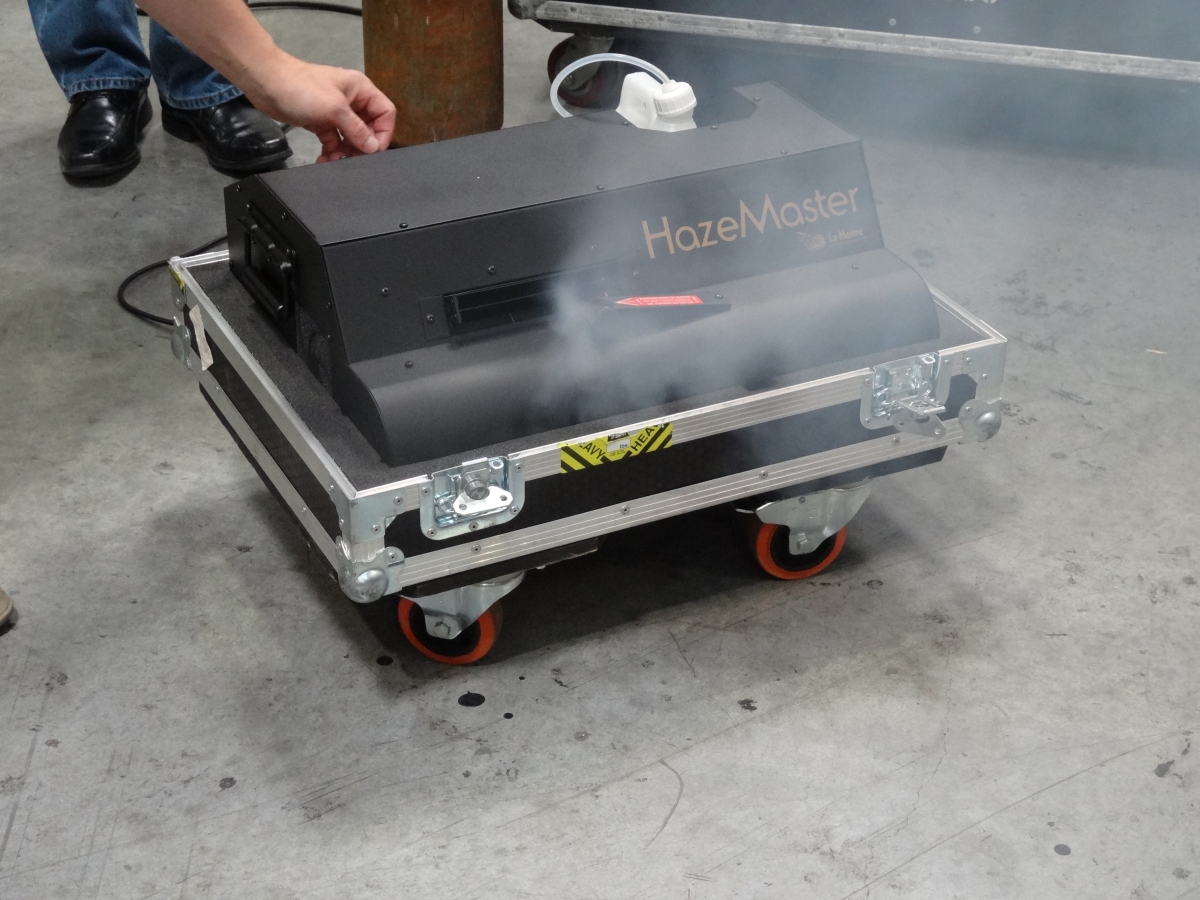 Le Maitre was in our warehouse in Las Vegas last week demoing their new haze machine, the HazeMaster. We were excited to see what it could do, and we weren't disappointed.
The HazeMaster is a very powerful hazer that was able to fill our 30,000 Square foot warehouse with-in minutes. The design was sleek and modern, which would look good in any environment. It's also capable of being set up and running quickly and efficiently with only 3 to 4 minutes of pre-heating time. It has a high power, built-in fan capable of moving up to 130 cbm/hr, which reduces the need for external fans. The fans can also be adjusted anywhere from 30-80 degrees to not only control the haze direction, but also play a role in eliminating the condensation of haze on output. The user panel is highly intuitive with easy to use with a 3-digit LED digital display.
The feature that we were most impressed with was the huge output of haze that the HazeMaster distributed. It had a thick and steady stream of haze that quickly filled the rafters above. I was focused on taking pictures of the demo and listening intently, so it surprised me when I looked up and saw how quickly the haze had spread out and how thick it was. Finally, I was also surprised when we shut off the HazeMaster how quickly it cooled down. The time it took to cool down was approximately the same amount of time it took to heat up, which compared to other haze machines, is extremely fast.
You can learn more about Le Maitre's HazeMaster here and can purchase the Hazer on NewLighting.com here.