Designer's Take: VL4000 BeamWash
By Wes Bailey on Jul 23, 2015

The VL4000 BeamWash is the newest major moving light offering from our friends at Vari-Lite. While you may have heard of the fixture, you may not have used it yourself yet- as it arrived on rental house shelves just a few months ago.
Reading the specs, you can get a general idea about the fixture: it features a 1200W lamp, 43,000 lumens of output, and of course the versatility that its name implies. It can jump from beam, to columnated shaft, to full wash as needed, with all functions powered by an infinity color mix system promising smooth color changes and instantaneous snaps.
We've seen the fixture up close as our parent company 4Wall Entertainment has added these fixtures to rental inventory recently, and it's been nothing if not impressive. But why take our word for it? (I mean honestly, we're insulted that you don't trust us, but we won't let it affect our relationship going forward. We promise.)
Instead of hearing it from us, we thought we would gather some thoughts on the fixture from some of the people whose opinions really count - great LD's that have put the fixture to use since it debuted. Let's hear what they have to say and how they have been using the VL4000 BeamWash in their shows!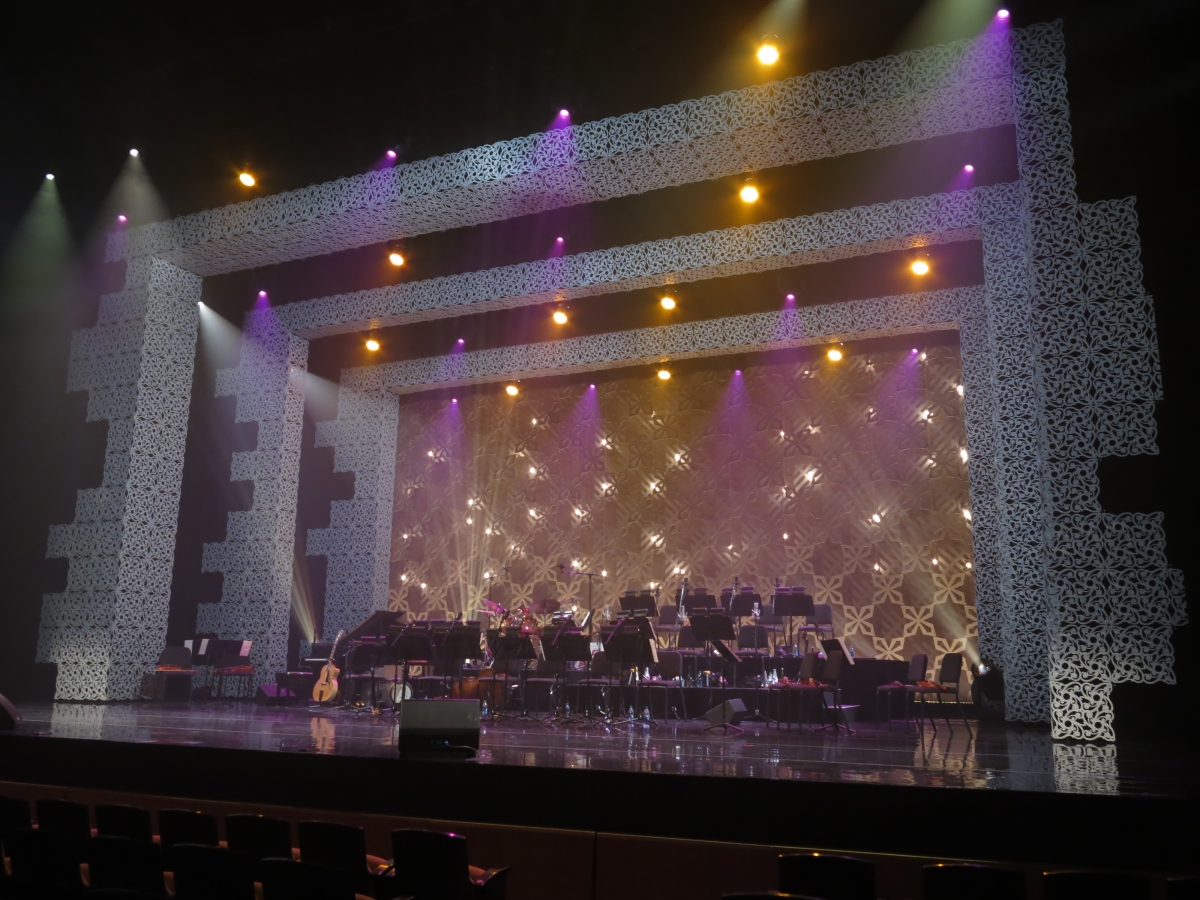 Al-Alami's Design for the JALC Spring Gala
LD: Zakaria Al-Alami, Lighting Director, Frederick P. Rose Hall / Jazz at Lincoln Center NYC
Show: Jazz at Lincoln Center Spring Gala 2015
"Having the VL4000 BeamWash as a late add to the Jazz at Lincoln Center Spring Gala, fresh of the assembly line, was a treat! It's broad feature set and raw power added much needed punch to the overall stage picture. With just four fixtures dropped in as floor units surrounding the band, they cut through everything, allowing me to layer in some great aerial texture and adding to some really powerful moments.
"They're a great add to the Vari-Lite line, complimenting the VL4000 Spot well, and continuing the tradition of the 3500 series as well."
| | |
| --- | --- |
| | |
| Lurz Rocked the BeamWash at M3 | |
LD: Mike Lurz
Show: M3 Rock Festival
"At a festival, every light really has to be able to do everything and once we got the VL4000 BeamWash fixtures on site, I was surprised that it was even brighter than I thought it would be. When you looked at the stage with all the various lights, the VL4000 BeamWash was noticeably brighter and they gave us so many different looks from the same lights in the same positions. I could use them for audience sweeps, spots, a wash of the stage, and everything in between.
The thing that really impressed me most about the VL4000 BeamWash was when we used them for Queensryche playing 'Silent Lucidity'. During this song, I brought in a gobo pattern with no color onto a stage that was saturated in LED blue and the optics of the VL4000 BeamWash punched right through it all. Then as the song played on, I quickly changed the optics from Shaft mode where the gobo was tiny, and moved into Wash mode for a large gobo spread, then we came back into Beam mode for a spot special. It was an extremely fluid movement and it's so rare in lighting, that I really don't even know how to explain it. You really just have to see it for yourself."
LD: Robert Cangemi
Show: Telemundo Upfront
"The VL BeamWash is incredibly bright. I found I could hang it in several locations for different purposes. It does everything: spot, beam, wash, gobos, and all of them very brightly."
That's three ringing endorsements from three very accomplished LDs! Our take is that the VL4000 BeamWash is here to stay! For those of you who prefer visual learning, here's a video of the fixtures in action inside the shop at 4Wall New York.
Tried out the BeamWash yourself? Let us know what you thought of it here in the comments or on our Facebook page. If you're looking to rent the BeamWash for an upcoming show, head to the 4Wall BeamWash quote request page.